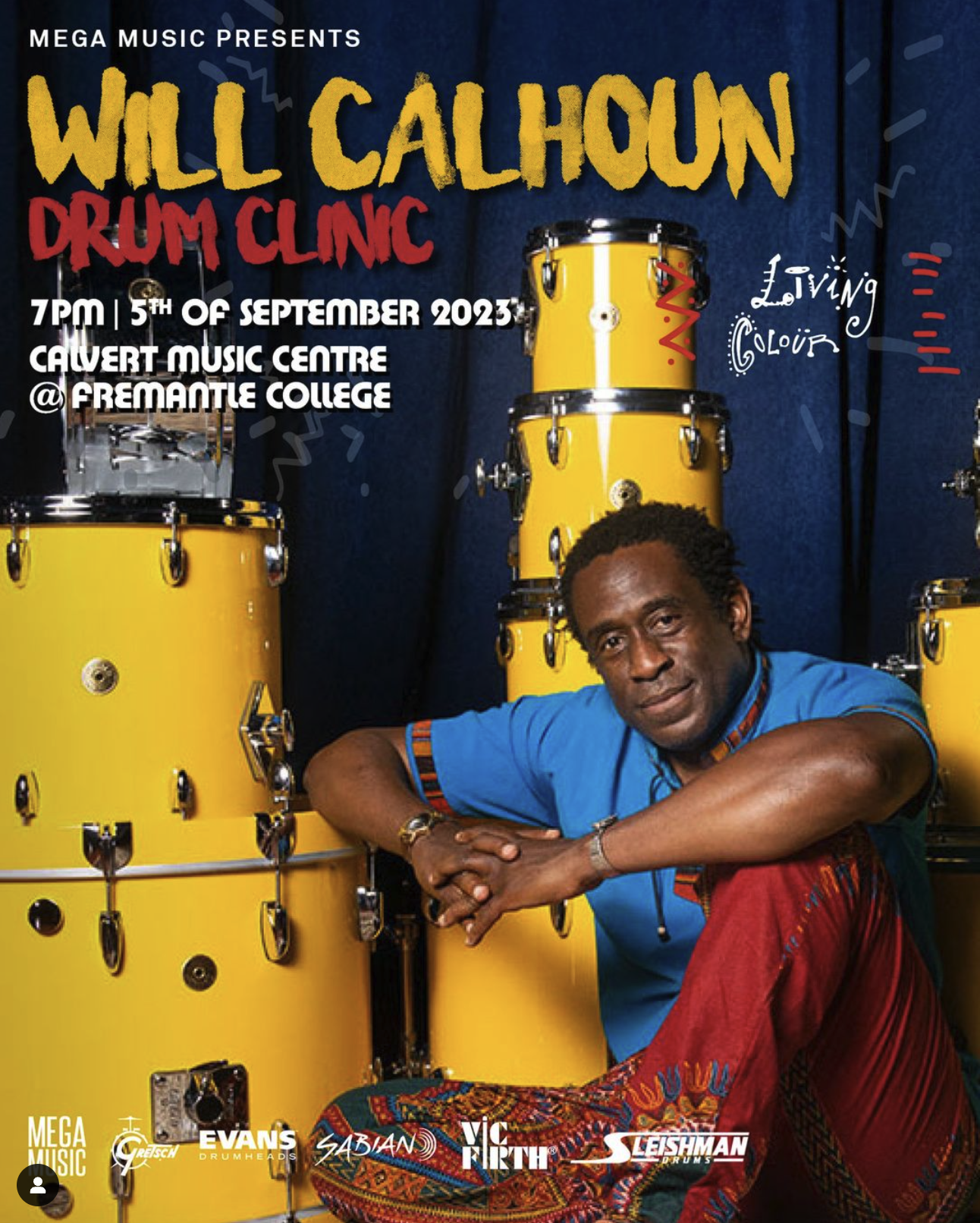 September 5th - 7pm at Calvert Music Centre @ Fremantle College 
The Will Calhoun Drum Clinic is a one-of-a-kind event where attendees will have the chance to learn from the best in the industry. Will Calhoun, a widely acclaimed drummer and Grammy Award winner, will take you on a journey through ancestral and futuristic drumming concepts. This clinic is designed to inspire drummers of all skill levels, from beginners to seasoned professionals. Join us for a night of hands-on instruction, live demonstrations and a Q&A session with Will Calhoun. Don't miss out on this incredible opportunity to elevate your drumming skills and connect with fellow music enthusiasts.
Event Highlights:
Hands-on drumming instruction with Will Calhoun
Live demonstrations of various drumming techniques
Q&A session with Will, where you can ask your burning drumming questions
Exclusive opportunities to network with fellow drummers and music enthusiasts
Important Times, Directions and Parking Information:
The drum clinic will start at 7:00pm. The venue is Calvert Music Centre @ Fremantle College. Please note that parking and access is from Pass Crescent in Beaconsfield.
Tickets via Eventrbrite: https://www.eventbrite.com/e/will-calhoun-drum-clinic-tickets-689744804277
---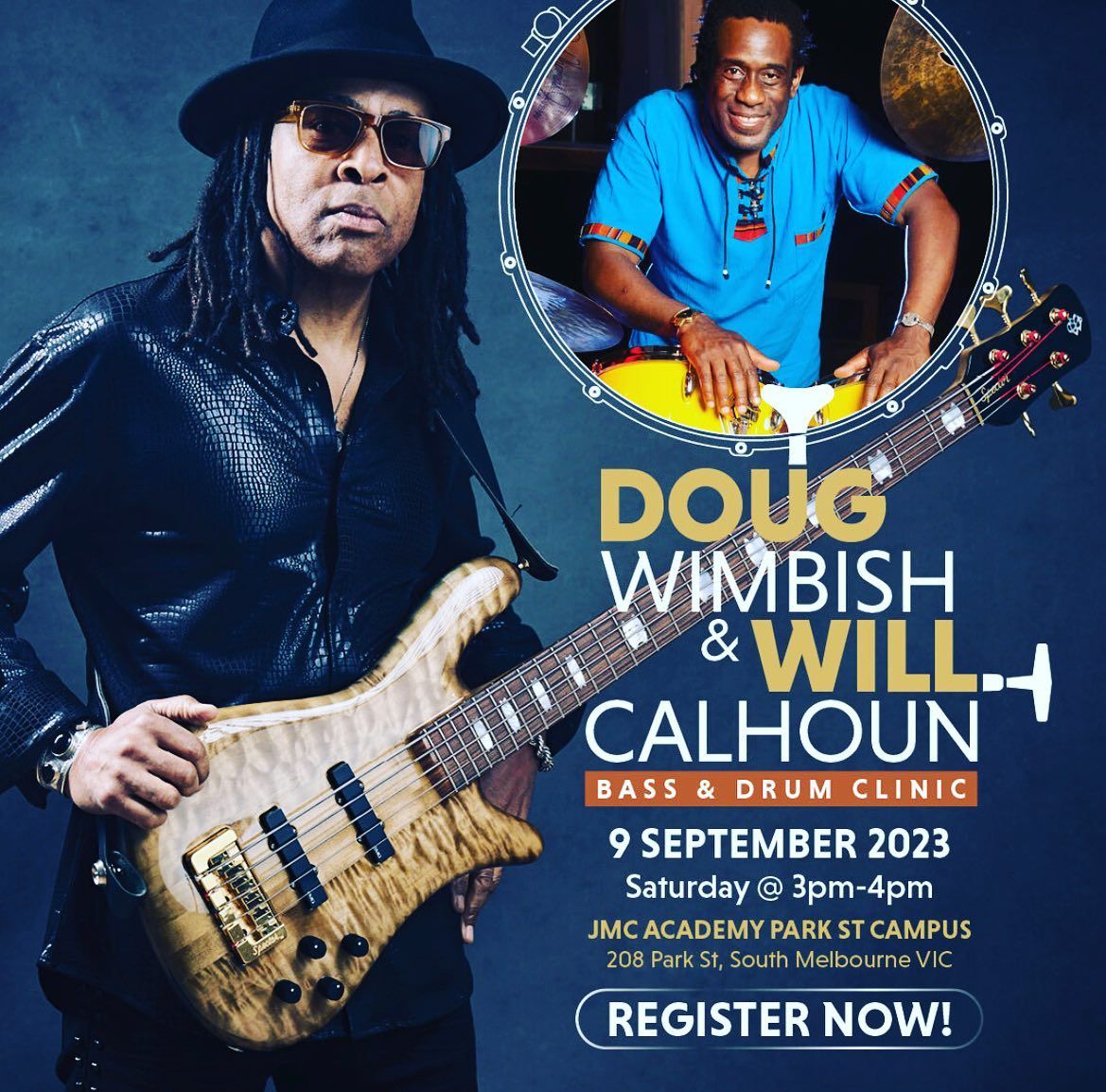 Join legends Doug Wimbish and Will Calhoun for two exclusive Bass & Drum Clinic / Masterclasses this September as the dynamic rhythm section tours Australia with Living Colour.
September 9th - 3pm at JMC Academy Park St Campus - 208 Park St, South Melbourne VIC.  
Register now or get tickets https://www.eventbrite.com.au/e/doug-wimbish-will-calhoun-bass-and-drum-clinic-tickets-700047098717
---
-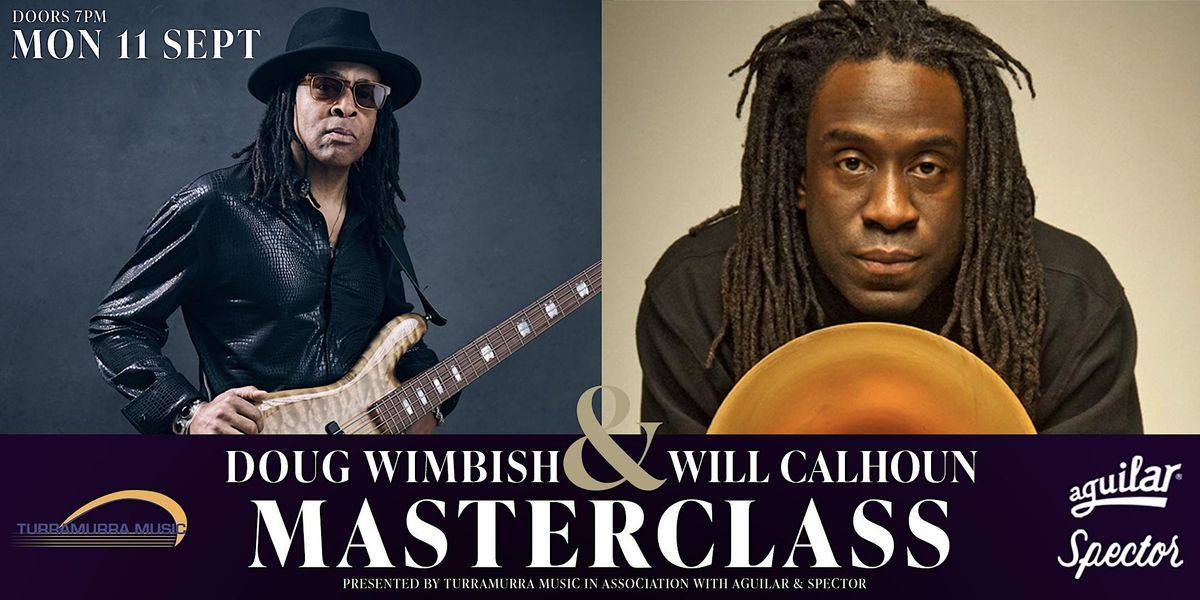 September 11th - 7pm at Magpies Waitara, 11-37 Alexandria Parade, Waitara 2077.  
The programme for this event includes:
Performances & Rhythmic Demonstrations
Practice Philosophy & Routine
Insight into the Life of A Touring Musician
The Music and Influences that made Doug & Will
Q&A Session
Photo & Signing Opportunities
Giveaways
and more!
Thanks to Spector Bass we have a Bass to giveaway on the night, signed by Doug!
Tickets are strictly limited. Registration is essential. Any questions please contact events@turramusic.com.au
Tickets via eventbrite: https://www.eventbrite.com.au/e/doug-wimbish-will-calhoun-masterclass-tickets-668609558187