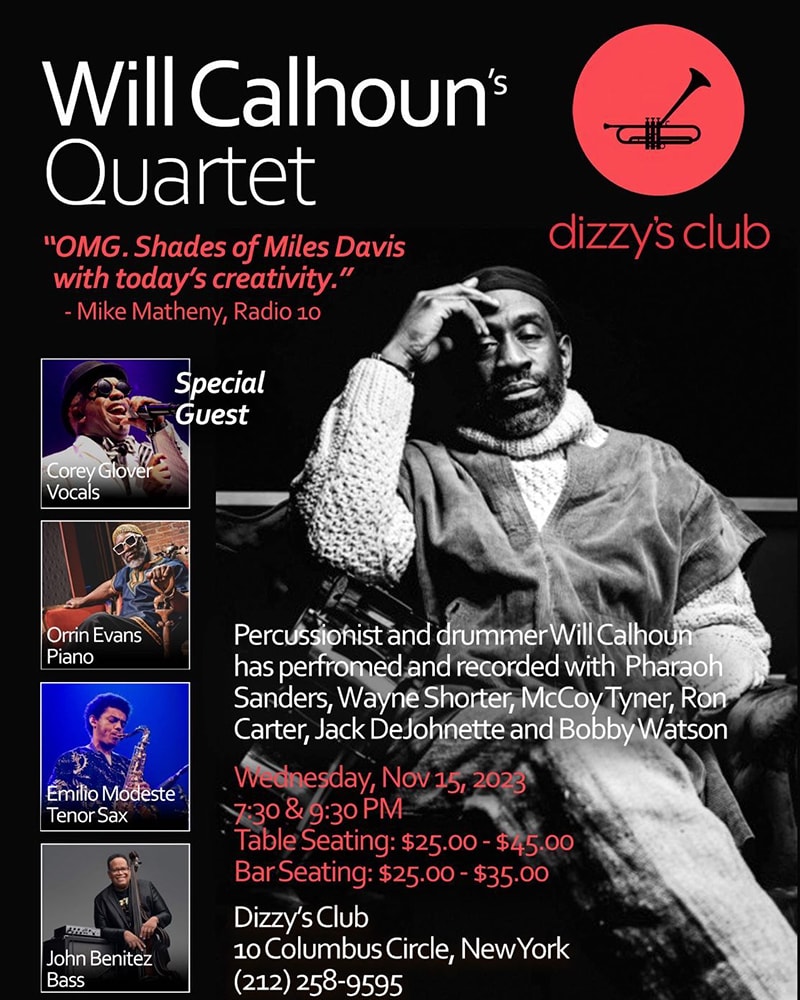 Wednesday, November 15, 2023
Will leads his ensemble in exploring Afro Futurism Jazz that bonds swing, urban beats, West African rhythms, Indigenous sounds, electronic trance, and "The Bronx Flava." Expect an effervescent evening of syncopation, colliding styles, and master drumming. Will is joined by special guest and fellow Living Colour member Corey Glover on vocals. This live event takes place at Dizzy's Club, part of Jazz at Lincoln Center.
Featuring:
Emilio Modeste: tenor saxophone
Orrin Evans: piano
John Benitez: bass
Corey Glover: vocals
Will Calhoun: drums/percussion
 
Shows are at 7:30 PM and 9:30 PM.
Tickets:
Table Seating: $50.00
Bar Seating: $45.00
Students: $25 with Valid Student ID
Dizzy's Club
Deutsche Bank Center
10 Columbus Circle, 5th floor
New York, NY 1001